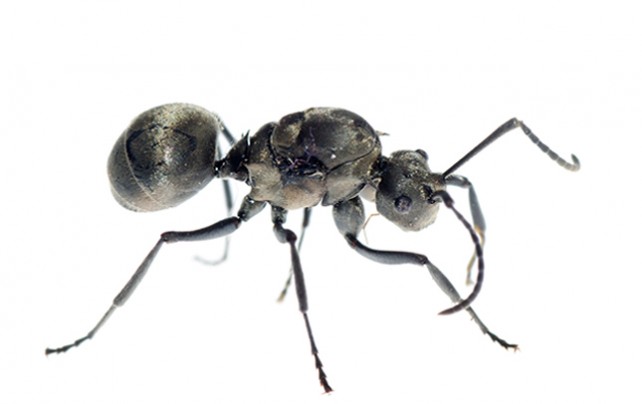 Now that cooler temperatures are upon us, it's time to give some attention to the potential for pest concerns in Calgary over the winter months. No longer focused on wasp infestations and fruit fly irritation – Calgary Pest Management company One Man and a Lady Bug – is now assisting Calgary residents with the troublesome presence of winter pests. From Carpenter Ants to unwanted Mice – winter months bring challenges to residential and commercial buildings to remain undamaged and pest-free zones.
One Man and a Lady Bug Ltd. is a Calgary Pest Control firm that provides environmentally conscious solutions to home and business owners. Focusing on addressing pest management by prioritizing prevention and safety has enabled this city-wide company to restore home and business-owners sanity by quickly and effectively handling pest infestations affecting both structures and landscaping. Gearing up for a busy winter season of pest management in Calgary – One Man and a Lady Bug offers some advice on how to spot a potential pest issue and what to do to ensure that your home doesn't become a haven for pests seeking shelter from dropping temperatures.
Over the winter months it is common for Calgary's Pest Management companies to be inundated with calls regarding the evidence of Mice, Maple Bugs (Boxelder Bugs), Carpenter Ants, and Spiders in homes and office buildings. Timely reporting of pest activity allows pest control technicians to minimize damage caused by winter hibernation and housing of pests -and provides a great opportunity to offer owners some tactics on how to ensure that unwanted house guests are not an ongoing concern.
Pest Management Companies in Calgary use the winter months to check buildings for pest entry points and lingering nests and webs. An essential step in ensuring the successful management of pests is to remove all traces of nests, webs, and eggs that could potentially lead to extensive pest management come spring. Pests are intuitive, survival oriented creatures that will resort to sly tactics to wait-out the winter in an unsuspecting attic, basement, or garage.
If you suspect that you have pest control issues in your Calgary home – or would like a trained technician to evaluate your property for pest entry and infestation – contact One Man and a Lady Bug today and let this trusted Calgary Pest Control team remove, control, and prevent winter pest concerns.
This article was written by Angie Naimi. Visit her on Google+