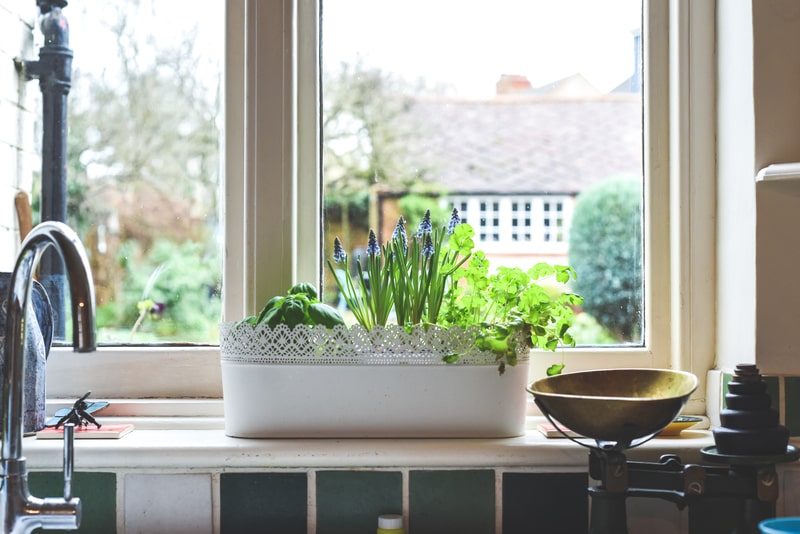 Without a doubt, this is an extremely stressful time for everyone and their families. There is so much uncertainty, but there's one spring activity we at One Man and a Lady Bug are eager to help you with! We want to encourage you to prepare your home for common spring pests. Here's a few quick, easy ways to keep your home safe from nosy pests this spring.

Indoors
Consider your kitchen ground zero. Let's face it, any pest trying to make it in wants two things: food and shelter. The prime space for both of these necessities is in our kitchens. As the weather begins to warm, we're going to be opening our windows to let that spring sunshine in, but be careful, because this is an invitation to pests to attempt to isolate themselves with us!

Take away temptations by keeping your kitchen crumb and spill free! Frequent sweeping, cleaning of food debris and disposing of garbage often will deter pests from joining your quarantine. Make it a practice to rinse soda cans, glasses and any bottles containing sugary ingredients because ants, roaches and mice have just as big of a sweet tooth as we do. Sealing all your food items is also a must and while you're sealing things, it's not a bad idea to include entry points into your home. If you have access to a hardware store, fill any cracks and crevices with steel wool to keep all sorts of pests out and replace worn or faulty weather stripping.

Immediate Outdoors
While social distancing is important, we can still take care of our immediate outdoors – our front and back yards! It's important to seal entry points in our home and it's equally important to seal entry points on the outside foundations! Take that steel wool and plug any and all holes and cracks. Did you know mice can squeeze through an opening as small as a dime? And insects don't need much more than a crack, so there's no such thing as over preparing when it comes to blocking off entrances.

Keeping your yard tidy is also another good deterrent to pests as they'll try to hide out under piles of firewood, in amongst clutter in the garage, under piles of leaves and anywhere that offers even a hint of shelter. If you use firewood, keep it stacked away from your backdoor on a tarp or a pallet if you can.
We know it's a trying time. That's why our technicians are here for you with all your pest-related questions. We're just a call or an email away, and we are dedicated to making this spring pest-free with you!