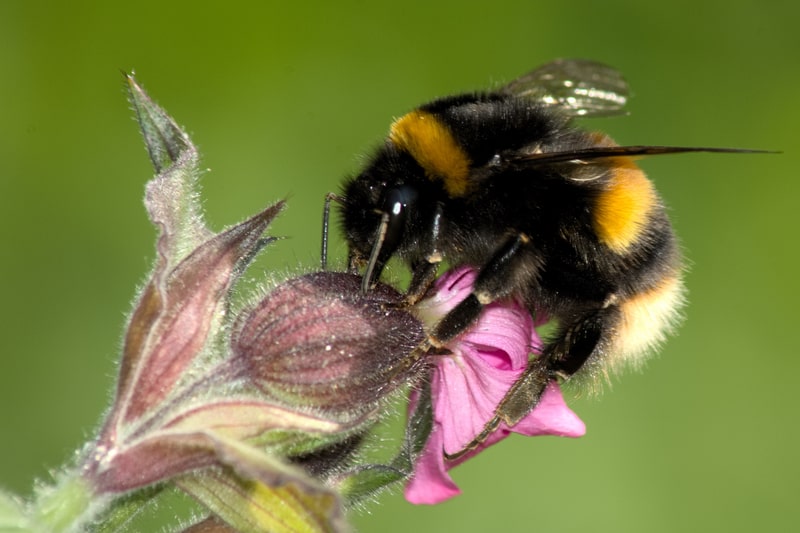 As we settle into our new life of social distancing, there's one little bug that we definitely don't want to distance ourselves from this summer. We're talking about our friend the bee! Bees are such an integral part of our ecosystem and are vital for the pollination of our fall harvests. Did we mention they also have the sweetest treat in town?! It's no joke that bees are one of our biggest allies and as such, why not make this summer one for the fuzzy little pollinators to remember? Here's how you can plant for the pollinators this summer!

Whether you're an avid gardener or a newfound plant lover, you know how essential it is for bees to visit your hard work. But if you're hoping to attract bees, it's essential to include plants that are beacons for those little gals. Select plants and flowers that are native to your area as bees are huge advocates for supporting local. Planting your wildflowers in blocks of colour will make it that much easier for bees to find your garden and remember it. They're particularly fond of white, purple, yellow and blue varieties, but this isn't to say these are the only colours of flowers you should plant! Be sure to plant varieties that bloom at all stages of spring, summer and fall to increase the number of bees visiting you. Lavender, white clover, rosemary, black eyed susans, daisies, marigolds and basil are just a few examples of vegetation bees will go crazy over.

While planting an abundance of attractive vegetation, keep in mind that bees will be more likely to frequent your plot if you give them an environment they can spend a lot of time in. This means giving them possible shelter, like a bee box, or allowing a little standing water to remain around your garden because bees need to bathe too! You can even build them a shallow little bee bath if you're crafty as a bird bath is much too deep for a little bee. And for the love of honey, stop using pesticides of any kind. Bees are fragile and using harmful chemicals in your flower pots or garden plots is not only dangerous for them, but it's dangerous for us.
Protecting the pollinators is and should always be taken seriously. We know money is a little tight for everyone in these difficult times, but we're happy to share that Bees Matter is offering free seed packs so everyone can take part in helping the bees this summer! If you're curious about how else you can help or if you have questions about pest control at home or on the job, don't be afraid to give us a call at 403-262-1666. We're in this together!