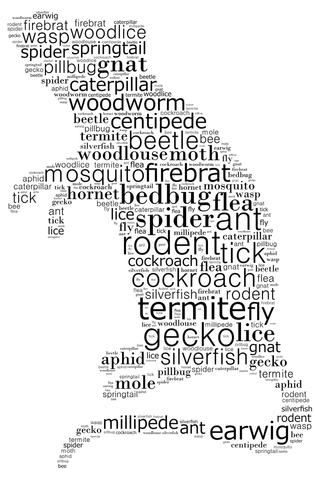 Life today is very much geared around cleanliness and creating a bug free environment. Whether it's Wasp Control or discovering the latest Weed Killer to help beautify your lawn – as a society we may be forgetting the benefits of keeping a delicate eco-system in balance – and how embracing certain landscape bugs can bring a level of health to not only your yard, but your life.
One Man and a Lady Bug is a Calgary Pest Control Firm who strives to maintain the essential balance between Pest Management and a Healthy Natural Environment. Recent news reports have highlighted the growing concern surrounding the diminishing Honey Bee Population around the world, and the impact it potentially has on humans and the environment we live in. Though the exact cause of the increased death of bees is not clear – it is clear that certain factors are playing a role in contributing to bees extinction, with the biggest contributors being: Pesticides (including the newer class of neonicotinoids), diminished nutrition due to the monopoly of wheat and corn farming, which provides no significant nutrition for bees and uses up land that would potentially have pollen bearing plants grown on it, and of course disease spread from an imbalance in the population explosion of unhealthy pests.
Pest Management done correctly embraces the need to control infestations, and destructive habits, of common household and landscape pests while respecting that all creatures have a role – be it large or small – in maintaining a healthy planet. Calgary Pest Controllers at One Man and a Lady Bug focus on providing environmentally conscious solutions to the ever growing challenge of managing unwelcome pests, without over managing the environment.
The reality is that Pest and Plant Disease is a fact of nature – but only does it get out-of-hand when there is a disparity between helpful and harmful critters – and often the helpful critters we find in our yard (and occasionally our homes) are most susceptible to negative effects of certain pesticide sprays and dusts. One Man and a Lady Bug is Calgary's Pest Management Company to turn to when it comes to handling uninvited pests in an environmentally conscious manner. Call today to learn why Calgarians trust this Calgary Pest Control Company – 403.262.1666
This article was written by Angie Naimi. Visit her on Google+