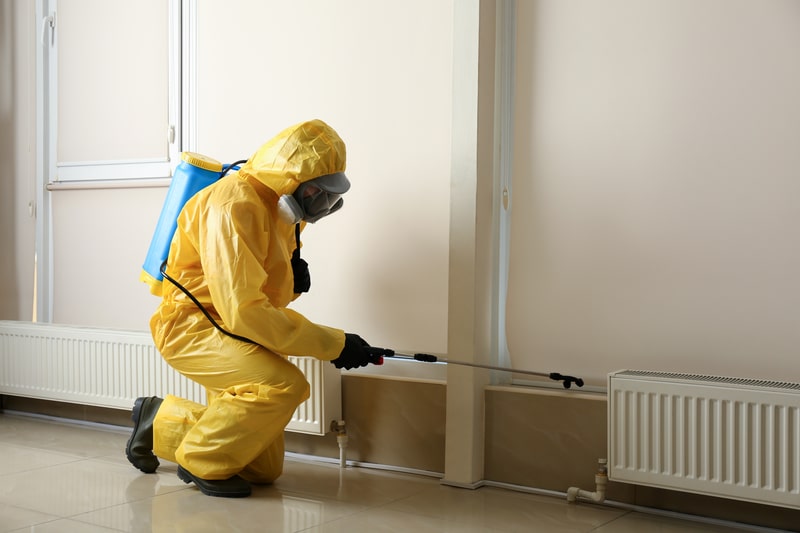 Life has remained disrupted due to the current situation, but this hasn't bothered the pests at all! While we may not be going into the office every day, the pests still very well might be. Especially with the reduced foot traffic in your business, pests will more likely to search for safety and shelter in our vacant or sparsely occupied offices. It's important to stay on top of your commercial pest control and pest inspections for this reason!
It can be gradual and almost go unnoticed, but when a pest invasion becomes a full infestation, it becomes damage control rather than pest control. This isn't your fault, you aren't an expert on pest control! Our trained technicians are adept at detecting where bugs and rodents love to hide and we are ready to help you if your office has been taken over. We'll help you figure out your problem areas and how you can stay on top of pests by applying your own control methods.
If you're hoping to do some preemptive pest control before we arrive, be sure to seal any office snacks and the communal coffee supplies, including sugar! All food-related products will need to be sealed in airtight containers, particularly if you aren't in the office often. Make sure to clean up any crumbs or messes and take out the trash every time you're in!
While we might not be in attendance at the brick and mortar of our business, it's important to act like we still are by continuing to schedule pest inspections. If you aren't frequently at your office desk, let us help you keep your business safe. Give us a call at 403-262-1666 and book your pest inspection today!