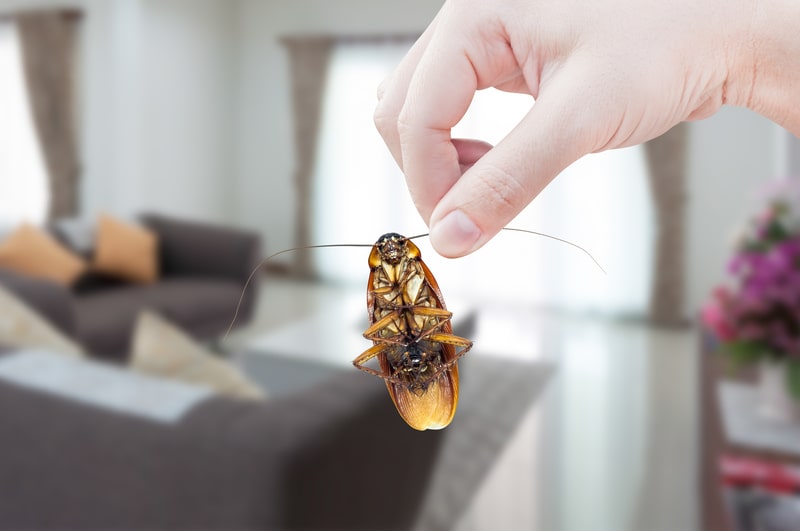 With the winter weather still nipping at our fingertips and ears, it might seem a little early to start thinking about spring. But when it comes to protecting your home and property against the pests that will emerge along with the spring flowers, it's never too early to start preparing! There's a few quick do-it-yourself ways to defend your castle against those unwanted guests, and it all starts in the kitchen!
The Inside
As soon as the snow starts to melt and we can open our windows, there will be critters that will try to come join you and your family for Sunday supper. The best way to combat uninvited dinner guests is to make it difficult for them to find dinner in your home. It might seem like common sense, but start with keeping your kitchen tidy. Clean crumbs and bits of food off the floor, counters, and other surfaces. Rinse out soda cans and bottles before recycling them because bugs and furry critters love the smell of sugary treats! Make sure all your foods are properly sealed as well because nothing's worse than finding a mouse hanging out in your bag of oats. And while you're sealing food items, seal holes and crevices in walls and baseboards to keep the critters out! Another quick easy fix is keeping clutter to a minimum, such as stacks of newspapers, magazines or laundry. Not only will you feel more organized, but the critters will have a much smaller chance of hiding!
The Outside
Exactly as you did inside your home, tidy the clutter in your yard and surrounding your house. This includes piles of wood, leaves, paper and other supplies. If you have a shed or garage, keeping your belongings and equipment organized will deter mice from staking claim in your space. The chances of them making it from your shed or garage into your home is much higher if they have a cozy place to hide out! Lastly, do a walk around of your home and plug any potential entry point with steel wool. If you use caulking, it will only be effective for bugs, since mice can crawl right through it.
If you're vigilant this spring and you properly prepare your home, the likelihood of a pest invasion decreases exponentially! Try these quick fixes for yourself, but if you need a more professional eye, give us a call. We'd be happy to help you pest proof your home this spring!