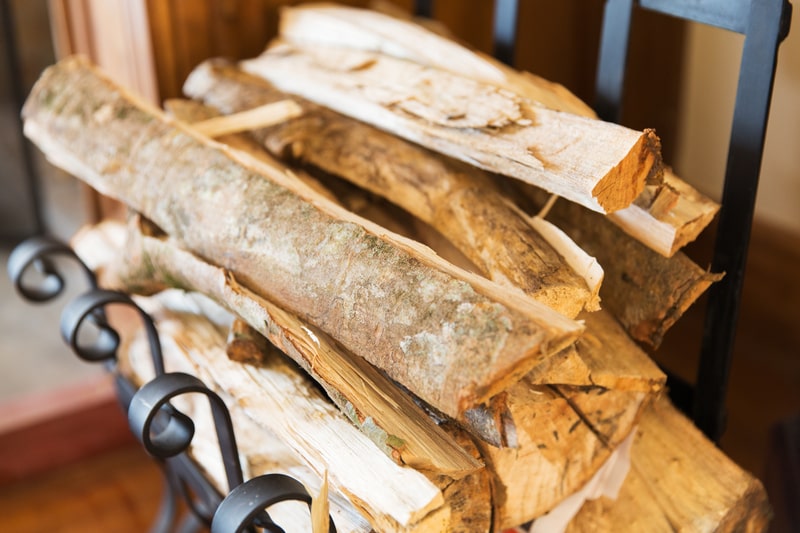 Thanks to that ugly cold snap we all experienced across Alberta, some households are turning to other methods of heating their homes, including burning firewood! Curling up next to a roaring fire is immensely satisfying. But be careful, because though burning wood packs the heat, it can also spell "infestation" if you aren't taking the proper precautions!

Certain little wood burrowing critters might try to come warm up next to the fire with you if you're not careful! Carpenter ants, spiders, and even mice could be hiding in your firewood supply. The best way to combat an infestation is prevention, which just takes a few easy steps to make sure your firewood remains pest-free as it travels into your home and into your fireplace.

When collecting your firewood, make sure to keep your woodpile away from the direct perimeter of your home. Stacking it against the walls will make it that much easier for pests to follow you indoors when you come to gather more. Instead, try stacking it in your garage or back shed to keep it dry. It's a good idea to keep it up off the ground as well, because any hint of moisture can attract bugs and critters.

If you don't have an indoor wood storage option, find a dry place to store your wood pile in your yard, or stack it on pallets and cover it with a tarp! Try to steer clear of storing wood next to trees as there is the potential for an adventurous carpenter ant to then infect your backyard! As much as you might hate spiders, do try to get rid of any visible little eight legged friends so they can stay outside and cause trouble instead of in your house. Any unwanted guests should be brushed off anyhow and only bring in as much wood as you plan to burn. Storing wood next to your fireplace might seem rustic and cute, but it's only an invitation for wood burrowing pests to stay for dinner. Be sure to buy local wood so you're only dealing with local pests and not some forgien creepy crawly that demands you hand over the keys!
Staying warm is what's on everyone's minds this winter and we at One Man and a Lady Bug want you to stay toasty and cozy this cold season without the threat of pests! If you're suspicious of potential pest activity in your alternative heat source, in your home, your yard, or even your office, don't be afraid to get in touch with us at 403-262-1666 or on our website!