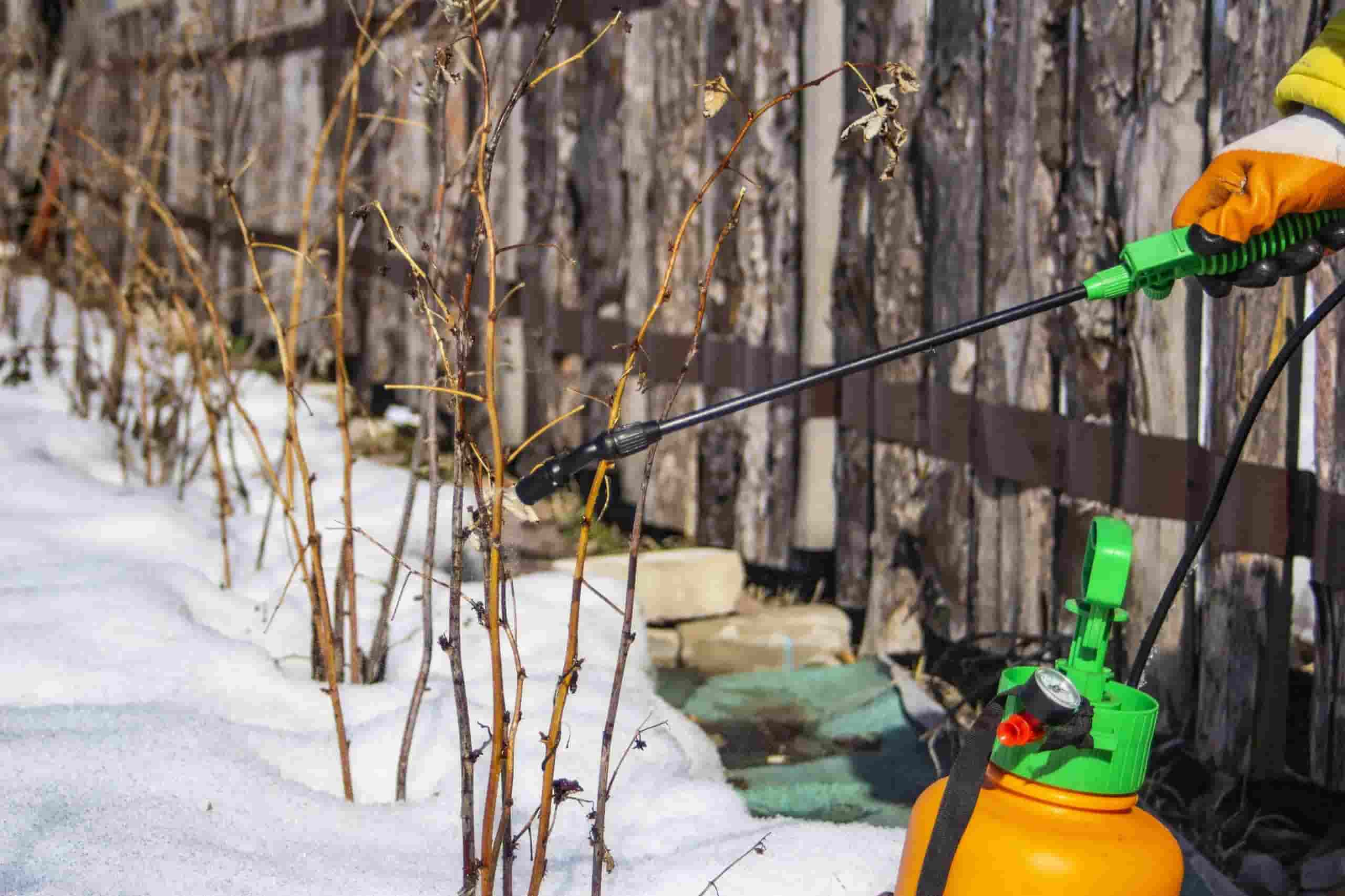 Winter is a rough and harsh season not just on us and the animals, but on the trees too! The intensity of our Alberta winters affects all parts of the tree, from the leaves or foliage right down to the roots. To help your trees tough it out through the most difficult months, consider the role that tree spraying plays in preparations for winter tree care!
What's the Role of Tree Spraying for Winter Prep?
Depending on the tree and the issue, spraying during the winter when both the tree and the pest or disease are dormant might be the best barrier between a possible infestation or sickness come spring. Applying an anti-desiccant spray can prevent things like desiccation, or winter burn, and this will help hydrate conifers. Spraying your tree is an added layer of protection against the harm diseases, illnesses, pests and the freezing cold can have on trees, especially young ones. Spraying is an important part of winter preparation and should be on your before-winter to-do list when necessary.
Spraying Fruit Trees
Our leafy friends that produce such a delicious bounty for us need the most care and attention in order to grow strong and healthy. They often need extra help over winter. If your trees have experienced pests or diseases during this growing season, it's recommended to spray your fruit trees with dormant spray, or oil spray, to smother the potential insects overwintering. These overwintering insects include aphids, mealybugs, mites, scale, thrips or other insect eggs. You can learn more about the pests that can affect your trees here!
Dormant Spraying
Dormant spraying is a generic term that includes three common types of dormant spraying:
– Refined and filtered oil sprays, referred to as insecticide or horticultural oil.
– Synthetic fungicide or copper-infused sprays.
– Liquid lime-sulfur spray.
Why Dormant Spraying is Important
The oil sprays are typically used against insects that will overwinter in the bark, near the roots of the trees or anywhere else they can find to hunker down through the cold. Synthetic fungicides or copper sprays work best against bacterial and fungal diseases such as fire blight or bronze leaf disease. The copper spray is useful for fruits such as apricots, apples or nectarines. With lime-sulphur sprays, this is best applied to the stems of smaller fruit-producing plants such as raspberries or grapes, to fight bacteria and fungus attempting to spend the winter. You can pick up your own spray kits, but you must be thorough! It's never a bad idea to get in touch with a professional tree service provider to help you out!
Remember that prevention is often cheaper than the solution to a pest or disease issue. It can save you money and your tree a lot of grief if you work on prevention steps first! Don't be afraid to contact us, we'd be happy to answer your questions and come up with a prevention routine that works for you. It's especially important to treat your fruit trees, your shrubs and rose bushes as these are the most susceptible plants! Give us a call today at 403.262.1666 and we'd be happy to help you set up an inspection!