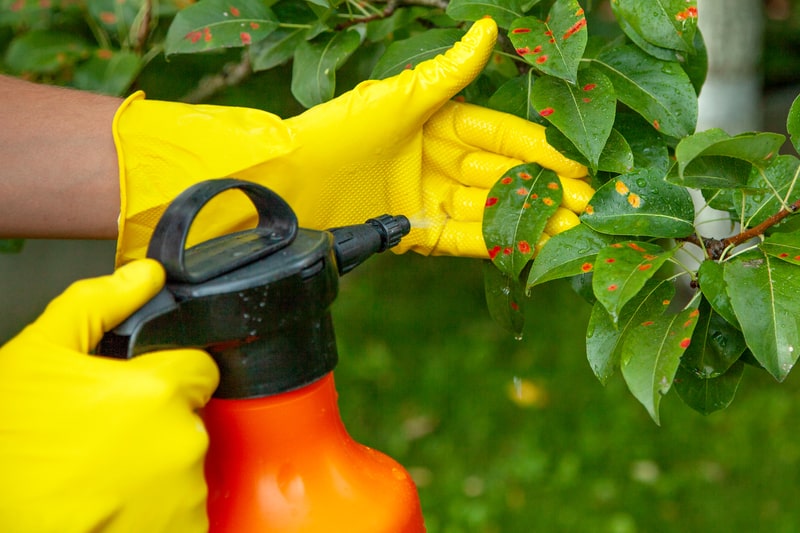 Just like we protect our beloved pets against pests such as the flea or tick, we should be doing the same for the trees in our yards! It's no surprise that the rise of pests correlates with the warmer weather, which means extra precautions need to be taken as our tree friends start to sprout their spring buds. Add "protect the trees" to your spring cleaning checklist this year—here's a few ways of the kind of insects to look out for!
Common Tree Pests
Some of the biggest contenders against our leafy friends are aphids, ash leaf cone rollers, satin moths, yellow-headed spruce sawflies and a relatively new pest to Calgary and area, the ash psyllid. All of these little creepy crawlies feed on plant tissue and can spread to surrounding trees if not quickly contained. The best way to fight back against these pests is to keep a very close eye on your trees as springtime comes into full bloom and to act quickly at first detection.
Aphids feed on the sap of a tree and secrete a tell-tale "honeydew", which causes the tree to appear shiny and slick.
Ash leaf cone rollers are true to their name. This little moth curls leaves around itself and feeds on them in the larvae stage, emerging as adult moths in mid June to late July.
Satin moths are more invasive; they can defoliate an adult tree twice in a season in their caterpillar stage, and they work their way from the ground up.
Yellow-headed spruce sawflies do much the same as they start at the base of pine trees and strip the tree of its needles.
The ash psyllid need to be contained as quickly as possible. First sign of an invasion is the cottony material excreted in the nymph stage.
Keep an eye on your trees this spring, as pests will do their very best to become a problem! If you'd like more information on the pests that could potentially be threatening your leafy friends, give our knowledgeable technicians a call at 403-262-1666 and we'd be happy to answer all of your questions!