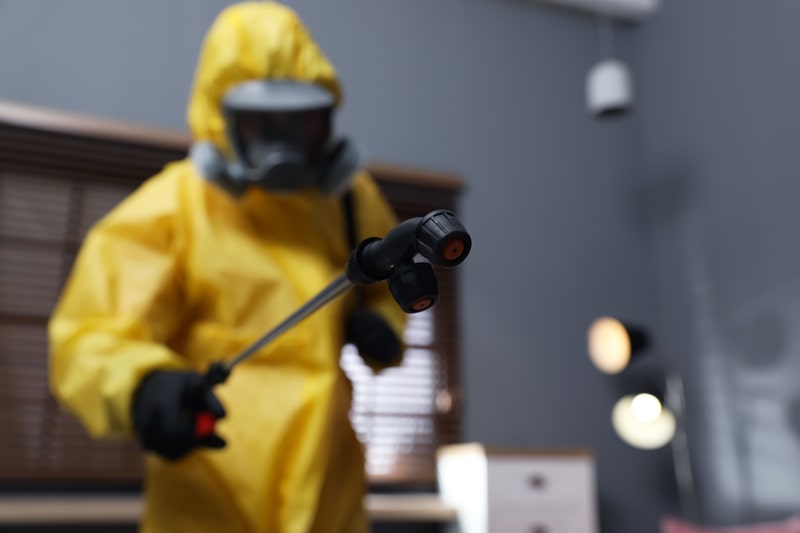 We can all agree that this isn't like any fall we've experienced yet, though it may look the same as the leaves change hue and we pull out our warmer hats to accompany our masks. One thing that definitely hasn't changed however is the pests that want to come to cozy up with you this fall! Here's why you shouldn't skip out on a fall pest inspection this year!
Pests don't care about current world affairs. They care about finding a safe, warm shelter that offers food over the winter and that could potentially be your home or office. But don't worry! That's why bringing in professionals can save you an infestation later on in winter! Pest experts know where critters tend to hide and will be able to give you a better understanding of the shortcomings of certain areas in your space. Pests aren't picky about how they get in. They'll hitch a ride on firewood, weasel in through cracks in your foundation or walls, crawl in through attics, baseboards, improperly sealed windows, drainage or sewer pipes, through holes made for wires and cables and basically any other opening they can find.
This is where the experts come in to help. Our job is to give you peace of mind that your home is safe and secure. We do that by working with you to find the best solutions to potential problems because we care about catching pests before they infest. The last thing we want is for you to have to experience any kind of financial strain because of a pest infestation. We at One Man and a Ladybug are here for you this fall. Give us a call to book your fall pest inspection today!