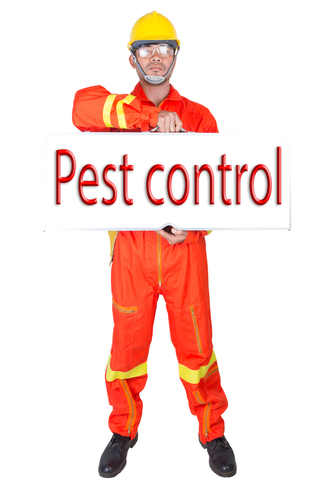 Calgary Pest Control Professionals at One Man and a Lady Bug strive to help home and business owners prevent and control all forms of pest infestation. Acknowledging that prevention plays a huge role in ensuring common pests don't take over a building – or lives – this Pest Control and Extermination Company take every possible step to help guard against unwanted critters.
What can a home or business owner do to prevent a pest infestation in Calgary? The first step would be to arrange for an inspection of a premise – especially if you have recently moved in to a building and are unsure of its pest history. You may have been so distracted by the Jacuzzi tub and granite counter-tops that you failed to notice some strategically placed mouse-traps and ant powder. And for those who have purchased a new home on what used to be farmland – don't be surprised to have a visit from some mice, looking to claim back their territory. Utilizing the experienced eyes and skills of a Pest Control Expert, who will inspect your home and yard for potential entry points and tell-tale signs that critters have already taken up residence, is a great start in defending your home from unwanted guest.
Pest Control Experts in Calgary have a wealth of information to share on how to guard against pest infestations throughout season and weather changes – and can provide little tips on how to reduce the risk of your home being a favorite pest hideaway. Starting in the home and business – an inspection will look for signs of pest activity and point out concerns like crumbs behind the stove and fridge, or cupboards filled with food packages that can easily be eaten, to noting areas of uncontrolled moisture sources that will be a critters source of sustenance. Accepting that the reason pests love your home or office building has nothing to do with the trail of cookie crumbs that can always be found in the kitchen – but due to falling temperatures and need to seek shelter during winter – will enable you to focus on what can be done to keep pests on the outside.
Regular Pest Inspections can actually save you money in the long run – as inspecting a premises and placing preventative measures is more cost-effective than having to eliminate an infestation of pests. If you're curious to discover if your home is a pest-friendly place – contact One Man and a Lady Bug today and let them evaluate your premises for signs of infestation.