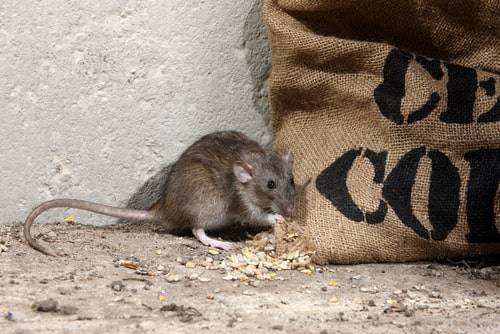 If you're finding yourself turning up the thermostat and reaching more and more for a cozy blanket to snuggle up under – imagine what local bugs and pests are doing in an attempt to avoid dropping temperatures and a reduction in food sources.
Where Do Pests Spend Winters?
Calgary Pest Control and Extermination Experts at One Man and a Ladybug have some great tips for preparing your home and business for the approaching winter that may bring some unwanted house guests for you to deal with.  Nobody likes being cold; including bugs and pests of all sizes that are often forced to enter a home or business in search of shelter and sustenance.  Whether avoiding a few ants or a family of mice – prepping your home for opportunistic insects and pests is the first step in keeping your cozy castle pest free.  
Be On the Lookout for Mice Droppings
Mice have to be one of the more common winter pest concerns.  It doesn't help that they can squeeze through an opening that is less than a ¼ inch wide, and aren't deterred by water or sludge as mice not only are incredibly sneaky, they're also really good swimmers.  But before you see the annoying signs of mouse activity – droppings – take some time to ensure that your home isn't vulnerable to an infestation by starting outside, checking-out the foundation, doors and windows.  Cracks in the foundation and ill-fitting doors and windows don't only let heat escape but they also act as an easy entry point for pests.  Air and laundry vents are also an easy target for mice – but blocking these vents is not advised.  Placing screens over or around these vents will ensure adequate air-flow while preventing pests from gaining access.  Not every pipe, vent or opening is designed to be blocked – but most can handle some steel wool or screening that will provide some defense.
Calgary Pest Control technicians at One Man and a Ladybug stress the importance of preventing bugs and pests from spending winter in your home – because once they've taken up residence it takes a lot more effort to get them out.
If you want to keep your home and business pest free – contact One Man and a Ladybug today 403.262.1666