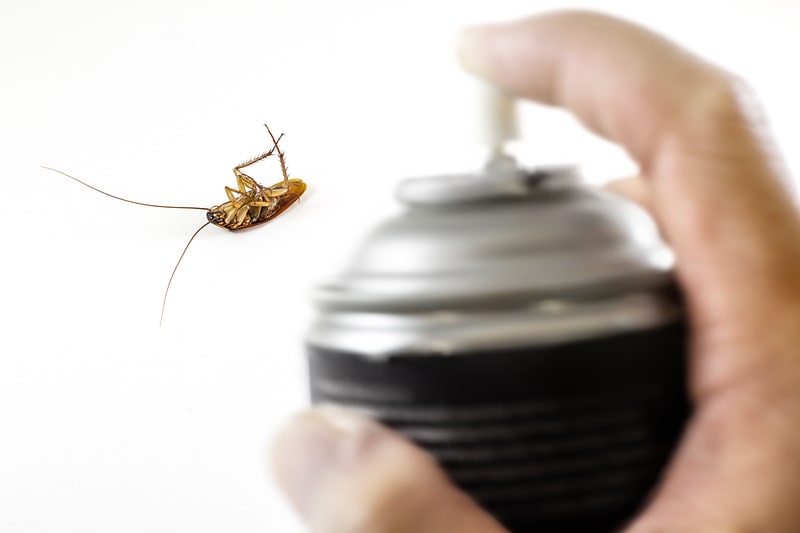 You've tried everything from DIYs to store bought solutions, but you just can't seem to get a leg up on the bugs or rodents invading your space! However bad the infestation is, if you simply can't handle it yourself it's time to call in the experts. But before you bring in the big guns, there's a few things to consider when debating on what pest control company to call.
Chemical or Environmentally Friendly?
When choosing what kind of service is going to work best for your situation, you need to keep in mind the difference between harsh or more environmentally friendly chemicals. Vacating the premise overnight is often necessary for heavy duty chemical sprays and poisons and the potential to harm pets and children is more threatening than milder, environmentally conscious solutions. This decision sometimes has to be based on the severity of the infestation, but knowing your options and the needs of your environment is necessary. Here at One Man and a Lady Bug, we want to keep your family safe while ridding your home or office of creepy crawlies. We understand the value of keeping our environment healthy, and we choose environmentally friendly options to protect not only you, but the environment too!
Reputation
Before you invite them in, it's important to know who your pest control experts are! Make sure you do the research on potential companies you're looking to hire and get to know what they provide. The best way to do this is read reviews and references from those with similar issues. Find out what they "guarantee" and if their licensing is up to date. The better you know your pest control experts, the better you can make a decision based on your needs.
The Know How
When in doubt about a pest control company, give them a call! If they can provide you with reliable and helpful information, there's a good chance they actually know what they're doing. Our knowledgeable staff are eager to answer any of your pesky critter questions, and it's easy to get in touch with us.
No matter who you decide to hire to help you with your pest problems, it's important to know the people behind the company and what they offer. At One Man and a Lady Bug, we offer safe, thorough pest control and we won't rest until you're pest free!