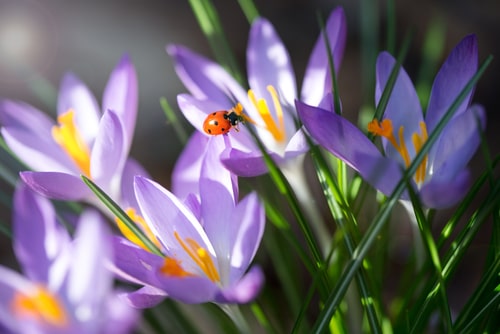 Bet you just loved Calgary's mild winter of 2015/2016.  Less snow to shovel, fewer days of scraping ice off your windshield; and way easier commutes to work.  Well, you're not the only one who basked in the warm days of winter- as recent mild temperatures have had local bugs feeling pretty confident – especially as spring creeps closer and the prospect of even warmer weather approaches.
Spring Bugs To Watch For
You've probably been reading about the Zika Virus – transmitted by mosquitoes and potentially capable of harming a developing fetus – well you can relax, the mosquitoes that carry the Zika virus do not live in Canada – 'too cold eh' – and your only risk of contracting the virus is from travelling to countries that pose a threat.  Now that you feel way more relaxed to be 'Alberta bound' – let's talk about the bugs that can legitimately cause problems for Calgarians and their precious yards.
Bug Activity in Calgary
Calgary Pest Control and Extermination Technicians at One Man and a Lady Bug know only too well how approaching warmer days and evenings can have humans and critters jumping for joy.  Longer daylight hours that enable easier foraging has your local bugs literally squealing with delight – and homeowners wondering 'what anti-bug steps do I need to implement?'  Well early emerging bugs that you need to be on the look-out for are:
Beetles – Interestingly early spring can usher beetles in to a home as they search for prime spots to lay eggs.  The Larder Beetle is frequently seen in Alberta with warmer temperatures as they invite themselves in to homes to lay eggs in carpets and furnishings or behind baseboards that may be hiding dead flies to feed-on.  Keeping doors and windows closed will help keep this spring pest out of your home and larvae out of your carpets.
Bluegrass Billbugs – we haven't spoken much about this common Alberta Bug that can be found sauntering through lawns in the early spring.  After hiding-out from winter temperatures the Billbug emerges early in the spring season to prepare to lay eggs as the days become longer and warmer. Laying eggs in amongst blades of grass this bug then hatches and munches on the grass and burrows in to the soil – causing significant damage to a lawn.  Early detection and treatment is recommended to prevent extensive damage to a yard.
One Man and a Lady Bug is a Calgary base Pest Management Company that specializes in using environmentally conscious options for removing all manner of pest activity.  Serving Calgary and surrounding area in Extermination and Pest Control – contact this team today for spring specials and tips on preventing and removing the most annoying of pest issues.