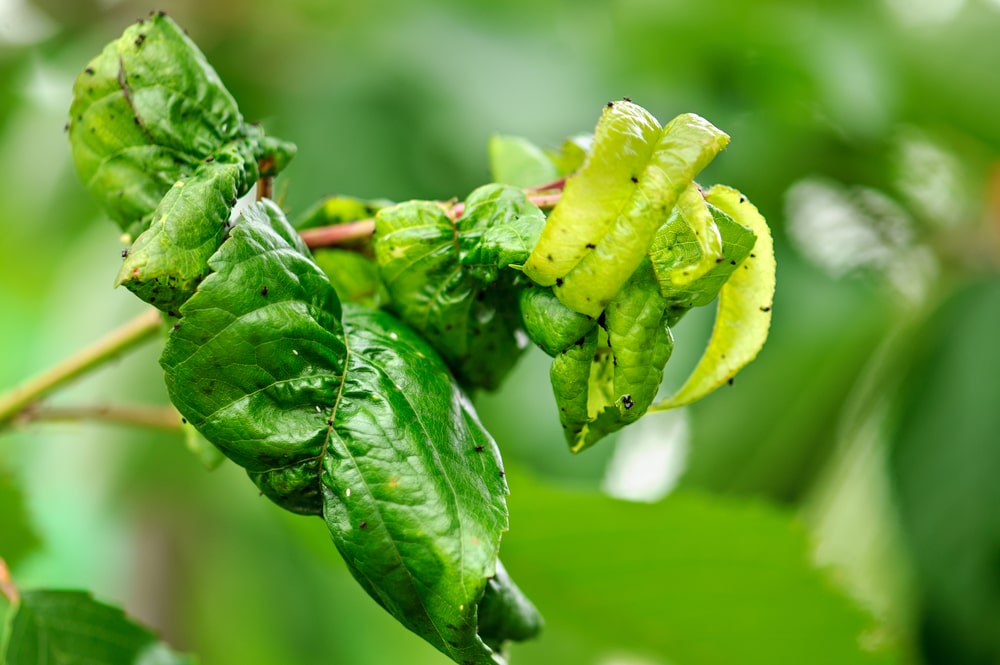 Trees are pretty important. They are not only beautiful, but they're also handy to hide under when the sun gets to be too much, they provide excellent resistance to cold and hot winds, and they also help us out by supplying one of our most necessary means of existence – oxygen! It's safe to say that we're all rooting for the trees, but is there something we can do to give back to these quiet giants? There sure is! Whether you are out in one of Calgary's beautiful parks, walking the trails or just hanging out in your own backyard, with the onset of summer it's time to start watching for insidious creepy crawlies that can threaten our trees.
Knowing what to watch for
It's sometimes quite easy to tell if a tree is infested with some kind of nasty little critter. Common signs of infestation are premature loss of foliage, shiny, filmy or curled leaves or leaves that have been chewed down to the veins. Aphids, for example, leave a particularly sticky substance called "honeydew" behind as they feed and this then facilitates the growth of fungus on the leaves. Fortunately, it's quite easy to start the process of removing aphids, without irritating the beneficial bugs living in your tree, by using a clean, direct spray of water on the infested parts of the plant. In the case of critters like Elm Scale, a sticky residue is also present as well as leaf discoloration. Elm Scale can also be gently treated with water, but only if the infestation is caught quickly. Being able to identify unhealthy characteristics in your trees is the first step in catching an infestation before it spreads. Other signs of illness or disease are unusual colouring or wilting of leaves and cracked or "wounded" bark.
Getting rid of tree pests
If you suspect an infestation, calling an expert is the next best step. The trained pest control technicians of One Man and a Ladybug will work with you to assess the situation of a tree insect infestation and work towards a treatment plan for your trees or shrubs. Every chemical used in treatments for infestations are environmentally friendly as One Man and a Ladybug strives for the safest tree spraying methods by understanding the delicate balance of our natural ecosystems. Each pest control case is unique and it's the common goal of our technicians to work with you for the best solution and treatment strategies. As we say here at One Man and a Ladybug, "healthy trees, healthy environment." Don't let creepy crawlies bug you this summer – let us help you stay critter free!
If you think there's the possibility your trees might be affected by pests, don't hesitate to call us at One Man and a Ladybug – we would be happy to answer your questions! For more information on inspections and treatments, reach us at 403-262-1666.