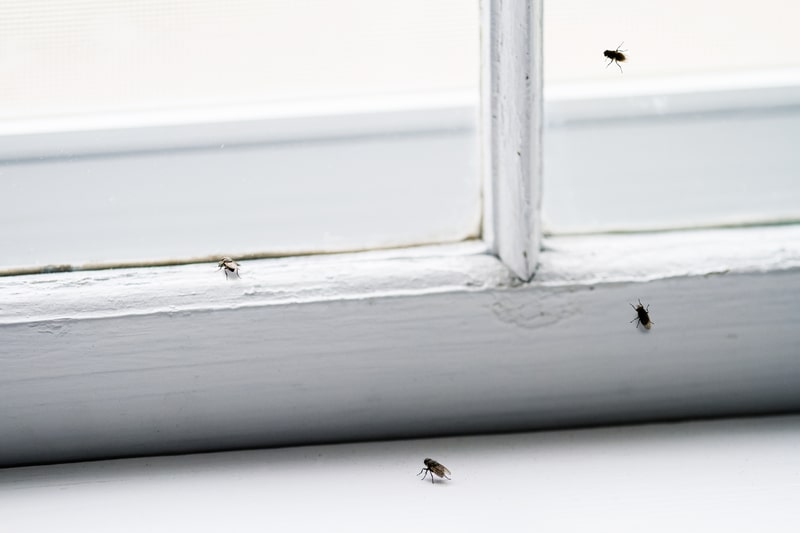 It might seem like calling in the pest control team means you're done and you can sit back and relax, but preparing for the extermination procedure will help the pest control experts do their job efficiently and properly. Most pest control companies will provide a list of preparations for you to follow, but here are some ideas of what you can do to prepare your home for different pest treatments!
Roach Treatments
Roaches are notoriously difficult to get rid of because they breed so quickly, but don't worry! You can get rid of them, it just takes some time and diligence! To prepare for roach extermination, all surfaces and areas that will be sprayed need to be thoroughly cleaned as debris, dirt and dust can impede the effectiveness of the treatment. Clean out all food items, including dishes, utensils and cooking supplies, from the kitchen cupboards and draw and store them away from the area being treated. Children's toys, books and clothes will also need to be carefully stored as kids are particularly susceptible to insecticide. Pets are also more at risk and their food, water, toys and bedding should be removed from the area. Pull furniture away from the walls where roaches like to hide, such as behind the fridge, stove, washing machine and dishwasher, and leave all cupboards and closet doors open to allow the spray to settle in these areas. Keep your home tidy following the treatment, but don't do a deep clean or wipe down everything, unless it's food prep stations, as this will remove the residual spray that keeps working to exterminate the roaches.
Rodent Treatments
Similar to preparing for roach extermination, treating for rodents requires clean surfaces, empty cupboards, draws and pantries. Food items will need to be sealed in airtight containers, including baking ingredients, cereals, candy, pet food and any other dry food ingredients and stored away from the treatment. Feel free to store foods in the fridge as they will remain safe and out of the way. You'll need to clear under the sink, on top of the refrigerator and in the closets to give access to the technicians to treat those areas. To make sure the pest control treatment works effectively against invading rodents, secure the perimeter of your home by filling any holes or cracks in the foundation. Do the same thing to the interior of your home, paying attention to baseboards and behind appliances. Any doors that aren't sealing anymore should have stripping replaced and torn or worn window screens should also be replaced. Remember that mice can force themselves through holes as tiny as a ¼ inch so don't be afraid to overdo it when filling holes and sealing entry points!
Ant Treatments
Storing food in airtight containers, wiping down and cleaning counters, surfaces, tabletops, the top of the fridge, underneath the microwave and emptying the trash often are the first steps to prepping for an ant extermination treatment. If you store recycling, make sure you're rinsing it well and try to store it in a pest-proof container, which is essentially any solidly airtight container. Crumbs are full meals to ants so you need to pay extra attention to vacuuming out crumbs, seeds and other small food particles from under appliances, under the lips of the cupboards and on the floors. Be prepared to show the technician the problem areas and where you're seeing the most action. As much information as we can get, the better we're able to combat a pest invasion!