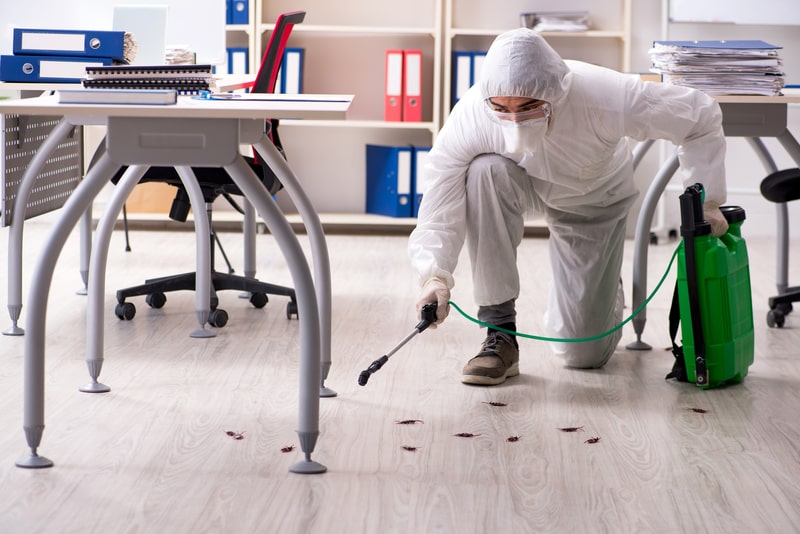 Every workplace has the potential to become a hot spot for pests, whether it's of the rodent or bug variety. Protect your company with prevention techniques before pests start to affect your business by driving away customers and costing you money! Save yourself the headaches and make sure to invest in commercial pest control for your workplace. Here are a few ways we can help your business thrive without the threat of pests!
Hire Experts
One Man and a Lady Bug technicians are specially trained and certified to assist you and your unique needs when dealing with pest control and prevention. No business has the same requirements and we work with you to find the best solution to whatever is bugging you. We offer leading-edge pest solutions while remaining environmentally conscious and reducing the number of pesticides used for earth-friendly options. You can be assured that your health is top of mind and our goal is to eradicate or actively prevent the issue without the use of harsh chemicals.
Schedule Frequent Inspections
The best form of prevention is to prepare so that you won't have any unwanted surprises. If you schedule frequent inspections, you can be sure that every nook and cranny is scrutinized and any potential threat will be identified. We can show you the signs to look out for and what you can do until we're there to help you. It's easy to reach solutions when you know the source of an infestation and we'll help you come up with a treatment plan.
Serving Calgary and the surrounding area for over 18 years, our team is dedicated to the safety and satisfaction of services. We're the kind of pest control company that wants you to know what we're doing and why and we want to provide you with the knowledge to help keep your business pest-free. We go above and beyond so that you don't have to worry about worrisome pest invasions! Book your commercial pest inspection today and we'll make this a pest-free summer together!