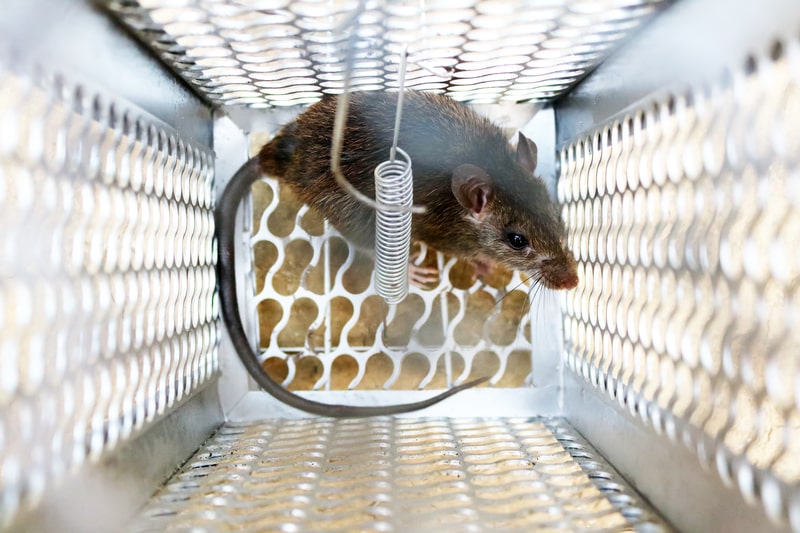 The planet we live on is the only one we've got, so why not do our best to take care of it? Here at One Man and a Lady Bug, we understand the importance of proper environmental care, and it's our goal to provide quality pest control service while still protecting and preserving our earth. With this in mind, we only use environmentally friendly rodent control when helping you with your pesky problems. This means no toxic fumigations or radical chemicals to deal with an invasion of fuzzies!
Environmentally friendly rodent control means we care about the wellbeing of your family. Pumping your home full of toxic chemicals is the opposite of keeping your family safe, and though it may remove the rodent problem, it isn't exactly inviting to come home to! And while chemicals may be an effect way to remove the invading animals, it's not the most ethical practice. Most of the rodenticides available on the market have particularly nasty chemicals that cause the little critters to experience horrific deaths through internal bleeding and can take anywhere between 3 to 10 days for death to catch up to them. Not only does this practice seem less than friendly, but the rodents often continue consuming the poison in this time frame. It builds up in their system, which causes them to become weaker and therefore easier prey. If the family pet gets a hold of a mouse with a serious amount of poison in it's system, this puts Rover at a very high risk of being poisoned himself.
Mice have also started to build up a tolerance to some of the chemicals used in rodenticides, and therefore more chemicals and toxins need to be used in the poisons. This puts the predatory animals at an even higher risk as they haven't developed the tolerance themselves, meaning your house cat may come to a very untimely death if noxious pest control is being employed. With all of this in mind, it's also a concern about just how much damage is being inflicted on our environment from these poisons every year. Rodenticides are equally as deadly in aquatic settings as well, so please don't ever flush unused poisons down the drain!
Here at One Man and a Lady Bug, we have one mission – to provide you with the safest and most effective pest control to eliminate your pesky problem. Though the best way to deal with a mouse invasion is prevention, we understand that even with the greatest of efforts, those little critters can still make it inside. We also realize the importance of dealing with mice immediately rather than using poisons that take days to do the job. You can trust in our reliable pest control experts to take care of your rodent issue quickly and efficiently. Give us a call; we'll take care of you and your family this winter!